Welcome to the Coo-ee Picture Library!
We are a proudly independent, Australian online image library. Our images capture and celebrate diversity and real life, presenting an unbiased, candid insight into the past and present of Australia and the Asia Pacific region. 
The historical collection – images pre-1955
Many State, institutional, and commercial image libraries hold 'official' historical images. Coo-ee's historical collection offers these too, but with the unique addition of alternative, 'unofficial' images that offer a different perspective of events, often showing a more human side of our history.
The modern collection – images 1955-present day
Our modern collection is largely the work of Ron Ryan, who, in addition to continually collecting images for the historical collection, is also Coo-ee's stock photographer. Since the seventies he has travelled Australia on assignments, shooting news, location and wildlife images to help build Coo-ee's modern collection, which has also been contributed to by specialist wildlife photographers.
The Covid-19 Collection - recording the pandemic
In his most expansive project since his Vietnam Moratorium Day shoots, Ron has worked tirelessly to record life during the Covid-19 pandemic, capturing and recording this momentous time of our history. Determined to create a lasting record of life during the pandemic, Ron has photographed the impacts of border closures between Queensland, NSW and South Australia, as well as life in Victoria through each of its six lockdowns over 2020 - 2022.
Our promise to our clients
We pride ourselves on our attention to detail and excellent customer service, and are as invested in the success of your projects as you are. 
Want to know more? Check out our FAQ page
---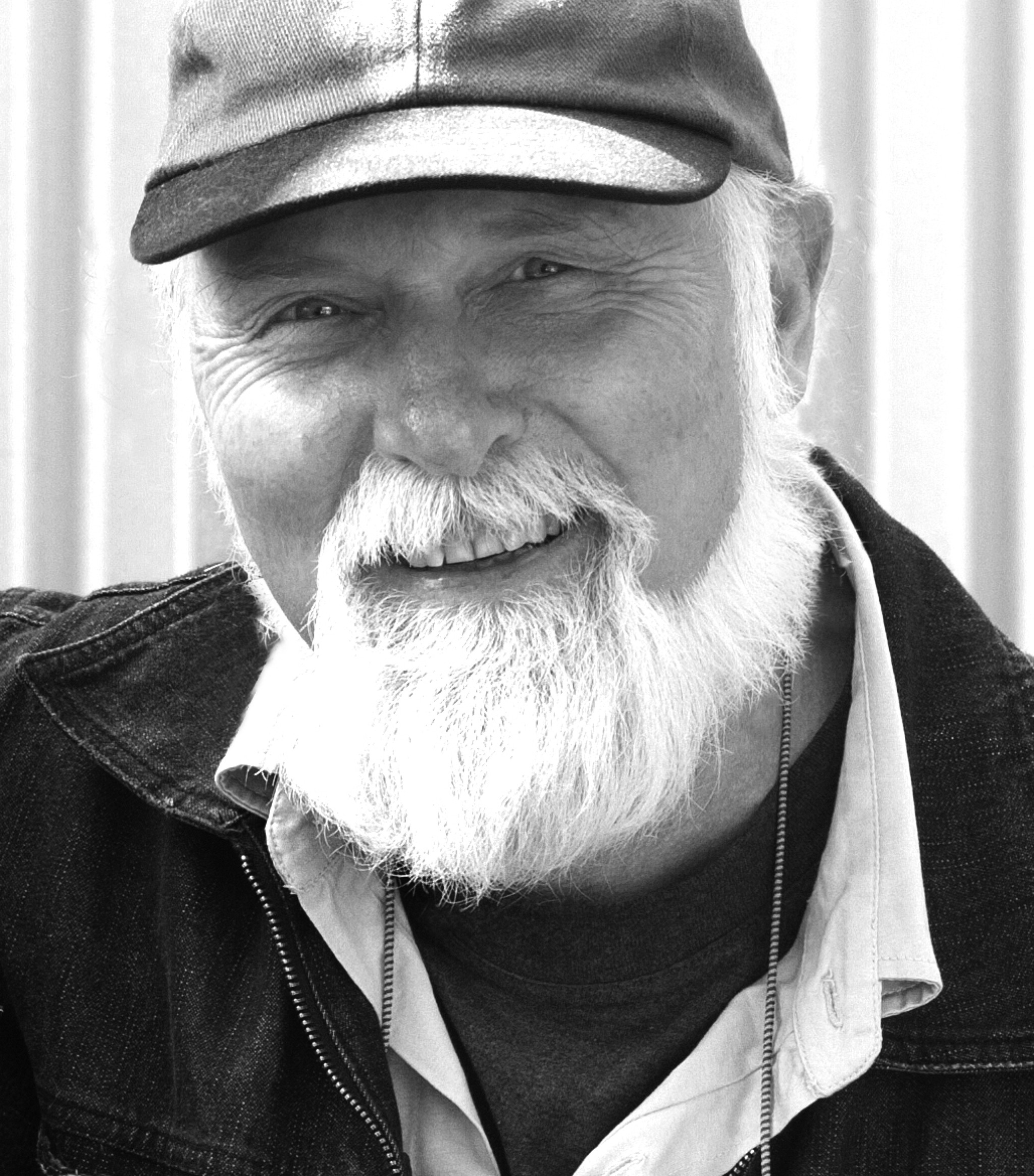 Meet Ron
Ron Ryan is the founder, owner, and operator of the Coo-ee Picture Library. His unwavering passion for the storytelling power of images, and deep interest in history and its relevance to our lives today, has driven his life's work and the creation of Coo-ee - a truly extensive treasure trove of images.
His career as a prolific and highly respected freelance photographer began in 1968, when the photos he took at the wild New Year's Eve celebrations in Lorne, Victoria were published extensively by the Melbourne Herald Sun.
As a freelancer, Ron's work has appeared in news magazines, films, public displays and books around the globe. Since starting in 1968, he has worked closely with top advertising agencies and book publishers, sourcing and providing instantly recognisable images, as well as providing iconic images for Australia Post stamps.
As anyone who has worked with Ron knows, he's the 'real deal' – a photographer to his core, with a rare passion and energy. His uncanny knack for being in the right place at the right time, his proactive work ethic, and his under-the-radar approach to shooting have allowed him to capture countless incredible images over the last five decades.
Want to know more about Ron? Take a look at our FAQ.
A word from Ron
'The Coo-ee Picture Library wouldn't exist without the help and support of those around me. So, a BIG thank you to the friends and colleagues who have worked with our library over the years, and to those who have cooperated, pointed me in the right direction, trusted me, my family and friends who've participated in photo shoots, and especially those not aware there was a lens focused on them while being on life's glorious, unpredictable stage. May they all live forever in our images'
Ron Ryan
Ron's journey to the Coo-ee Picture Library we know today
1956 Arrived in Australia from Ireland, aged 12

1963 Final year Colac High School. Victoria

1964 Studied Fine Arts at Prahran Technical college. Melbourne

1968 Ron's photos from Lorne's wild New Year's Eve celebrations were published by the Herald Sun.

1968 Travelled Central Australia with artist David Blackburn (MBE) - the first of many trips

1970 Photographer on independent Sunday Observer and Nation Review papers

1972-5 Worked at the Leader Group as press photographer,

1973 First of four published books - 'The Dandenongs in Colour' by Rigby

1974 6-month Asia shoot - including Nepal, Burma and India - with wife Jad, and Peter and Jigzie Campbell of SmartArts

1975-77 Employed as ABC TV Still Photographer, attached to ABC News

1977-78 AVW Audio Visual Workshop. Business theatre production house

1977-85 Freelance assignments from book publishers and magazines including Time Magazine, Geo Germany, Walkabout Magazine, Far Eastern Economic Review, Wildlife and others covering such subjects as French Testing in Pacific, Ash Wednesday, droughts.

1977-80 Self-publishing posters, greeting card sets.

1978 Began Ron Ryan Studio (commercial photographic studio)

1980 Royal Tour, Melbourne photographer

1981 CHOGM accredited photographer

1981 Maureen Emmerson joined the library as first point of contact, office manager and photographer's liaison.

1983 Ash Wednesday Shoot, Lorne, Mt Macedon, aerials Cockatoo

1983 Royal Tour, Charles and Diana accredited photographer

1984 Data entry of Coo-ee's images began with the assistance of Maureen Emmerson and additional staff

1985 Uluru Handback, accredited photographer

1985 Dept. of Sport and Recreation - Sets of Sports Posters

1985 Winner of The Great Wall International Sports photography award, Beijing

1986 Papal Tour Melbourne, accredited photographer

1986 Replaced previous business name with Coo-ee Picture Library 

Opened graphic design and web site service.

1999 First Coo-ee Picture Library website launched

2008 National Apology Day, Canberra shoot.

2014 Registered 'Coo-ee' as Registered Logo

2016 Ireland and Poland shoot

2018 Ireland Shoot

2021 Covid-19 shoot - Queensland to South Australian borders

2021 Covid-19 Victorian shoot including lockdowns 1-6 and demonstrations

2022 New Coo-ee Picture Library website launched
Our lives are saturated with fast-photos these days – but do they tell the real Australian stories? Coo-ee's do.